Belief Hillary Clinton, Motorola used KPMG tax shelter arbitrage firefighter life-insurance contracts; victims sheperded into killing fields; executed by radio-controlled demolition of the Twin Towers.
Open e-mail sent February 08, 2008 to:
US Vice-President, Richard Cheney,
vice_president@...
Canadian Prime Minister, Stephen Harper
pm@...
From:
Field McConnell and David Hawkins, Forensic Economists at Hawks' CAFE
http://www.hawkscafe.com/
http://groups.yahoo.com/group/hawkscafe/

Copies for reference:

Representative Duncan Hunter, 52nd District of California
bre@...
http://en.wikipedia.org/wiki/Duncan_Hunter
Michael Badnarik 'Lighting the Fires of Liberty', We The People Radio Network
www.wtprn.com
scholar@...
Dear Vice President Cheney and Prime Minster Harper:
Re: Hillary & Motorola arbitraged 9/11 firefighter life insurance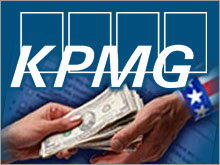 http://i.cnn.net/money/2006/09/15/news/companies/kpmg_court/kpmg_tax_shelter.03.jpg
http://www.techgadgets.in/images/motorola.jpg
Our Abel Danger intellligence team has determined that kickbacks from the arbitraged "dead-firefighter" life insurance contracts were laundered through the KPMG client tax shelters and shared amongst Motorola directors and numerous members of the Council on Foreign Relations, including Hillary and Bill Clinton.
Please study content here

http://www.usdoj.gr/
(Memo to gatekeepers: You are at risk of indictmemt for felony i.e. the misprision of treason, if you fail or you refuse to pass this information on to those authorized to act.)
Yours sincerely,

Field McConnell
avalonbeef@...
Tel: 218 329 2993
28 year airline and 22 year military pilot, 23,000 hours of safety
http://www.captainsherlock.com/

David Hawkins
hawks-cafe@...
Tel: 604 542-0891
Former oil industry operating engineer, blow-out specialist, safety officer - 15 years experience with radioactive materials, explosives, incendiaries

Civil Case 3:07-cv-49 "Hawks CAFE v. Global Guardians"
http://www.hawkscafe.com/107.html

Clerk's Office, Federal District Court of North Dakota
655 1st Ave. North, Suite 130, Fargo ND 58102