Hawks CAFE can now explain to your KTKK listeners how General Dynamics guided Kristine Marcy (former Chief Operating Officer of the SBA and its 7,000+ HUBZone firms) through `Obomba 9/11' an attempted coup d'etat by Michelle and Barack Obama and their Weatherman terrorist friends Bill Ayers and Bernardine Dohrn in Chicago.
"In late May 1970, the New York Times bureau in Washington received a three-page transcript of a tape recording issued by Dohrn to Weatherman loyalists. At the time, the Weatherman group had gone underground because Dohrn and so many of her pals, including Ayers, were hiding from the police for having planned, inspired or committed violent acts across the country, including bombings of various military and police installations. Here is a portion of what she termed a "Declaration of a State of War," the first communication from the Weatherman Underground to its adherents: "All over the world, people fighting Amerikan imperialism look to Amerika's youth to use our strategic position behind enemy lines to join forces in the destruction of the empire.... "Tens of thousands have learned that protest and marches don't do it. Revolutionary violence is the only way." Her declaration also said: "Now we are adapting the classic guerrilla strategy of the Vietcong and the urban guerrilla strategy of the Tupamaros to our own situation here in the most technically advanced country in the world."

FBI's `Most Wanted'
On July 23, 1970, a federal grand jury in Detroit indicted 13 members of the Weatherman group, including Dohrn, accusing them of conspiring, in the words of a U.S. Senate committee report, "to build a nationwide revolutionary network [Now, Kristine Marcy's

HUBZone] to bomb and kill."
Nearly three months later she was added to the FBI's most wanted fugitives. She was on the lam, but still waging war on "Amerika." On
Nov. 30, 1970, she sent another billet-doux to her country via the Associated Press.

It read: "In retaliation for the commando raid and bombing of North Vietnam, attacks will be carried out on pigs [police], military and governmental buildings and agents without warning. ... The U.S. aggressors will be punished here and in Vietnam. All power to the people." The grisly murders of actress Sharon Tate and her four companions evoked from Bernardine this inspirational message (which she told the New York Times was a "joke"): "Dig it; first they killed those pigs, then they ate dinner in the same room with them, then they even shoved a fork into a victim's stomach. Wild!" (The humor, one guesses, was in the delivery.) Both Ayers and Dohrn surrendered to authorities in Chicago in 1980, allegedly avoiding jail because of illegal wiretapping. They have revealed no regrets about the "Good Old Days," indeed, quite the opposite.

So Obama's relationship is not irrelevant. How close it's been is somewhat obscure. Ayers and Dohrn are known to have hosted meetings at their house to introduce Obama to their neighbors during his first run for the Illinois Senate. Ayers contributed money to an Obama campaign. He served with Obama on the not-for-profit Woods Fund of Chicago
from December 1999 through December 2002, with the board meeting four times a year and members seeing each other at occasional dinners the group hosted."
http://www.humanevents.com/article.php?id=26243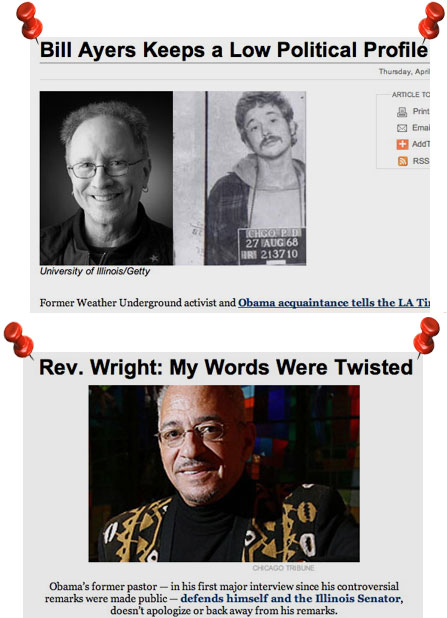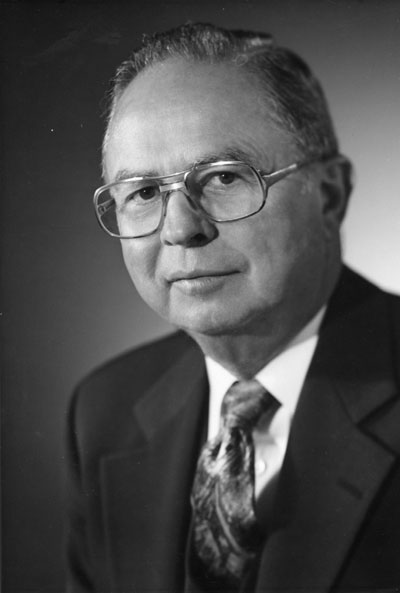 " .. Tom Ayers

prominent player in the cultural, social and economic advancements of Chicago
.. serving on the boards of ..
General Dynamics Corp. of St. Louis, First National Bank of
Chicago
.. also was an agent for change, negotiating between Mayor Richard J. Daley's administration and the Rev. Martin Luther King Jr.'s open housing campaign in the mid-1960s, and developing the Leadership Council for Metropolitan Open Communities to fight racial discrimination in housing
[in the HUBZone].
He was a buddy to his five children. Each of his sons called him by his first name .. Mr. Ayers also served on boards of nonprofit initiatives and chaired those of the
Chicago Urban League .. Community Renewal Society and the Chicago Community Trust. While chairing the Northwestern University Board of Trustees, he helped start Chicago United, dedicated to racial minority group access to jobs and education. The project that made him most proud, son John Ayers said, was Dearborn Park, an integrated South Loop housing project, which he conceived

With his sons deep in protest of the Vietnam War (one, Bill Ayers, was a member of the radical Students for a Democratic Society who went underground for about 11 years) the businessman supported his children and their campaign.

'Our father always stood by us,' John Ayers said. 'He was an establishment guy, but he believed in us. He believed in change.'
http://kimallen.sheepdogdesign.net/cinnamon/2007/06/thomas-g-ayers-1915-2007.html
http://www.chicagomag.com/Chicago-Magazine/January-1993/Vote-of-Confidence/
Please let us know if your listeners are ready for another HUBZone reality show!