Belief KPMG, Sidley Austin law-firm associates of Barack and Michelle Obama hid 'al-Qaeda' hit teams inside NYC 2012 tax shelter to entrap top officials in bogus bid to host 2012 Olympics.
Open e-mail sent February 13, 2008 to:
US Vice-President, Richard Cheney,
vice_president@...
Canadian Prime Minister, Stephen Harper
pm@...
From:
Field McConnell and David Hawkins, Forensic Economists at Hawks' CAFE
http://www.hawkscafe.com/
http://groups.yahoo.com/group/hawkscafe/

Copies for reference:
Michael Badnarik 'Lighting the Fires of Liberty',
We The People Radio Network
www.wtprn.com
scholar@...
Dear Vice President Cheney and Prime Minster Harper:

Re: KPMG, Obamas' Sidley Austin hid 'al-Qaeda' with NYC 2012
Hawks CAFE believes KPMG and the Sidley Austin law firm associates of Barack and Michelle Obama concealed 'al-Qaeda' hit teams inside an 'abusive' NYC 2012 tax shelter, fraudulently structured to entrap top officials in city, state and federal governments and industry into funding NYC's allegedly bogus bid to host the 2012 Olympics.
http://en.wikipedia.org/wiki/Nyc_2012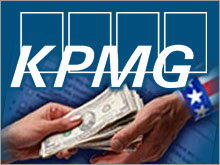 http://i.cnn.net/money/2006/09/15/news/companies/kpmg_court/kpmg_tax_shelter.03.jpg
http://www.mediabistro.com/fishbowlDC/original/Obama-thumb.jpg
http://www.canadianclubofchicago.org/graphics/site/sc_SA_LLP_Blue.sml.jpg
"Six wealthy executives have accused the accounting concern KPMG of working with other companies to sell them several illegal tax shelters from 1998 through 2000. In a lawsuit filed late last month in Florida state court .. the New York-based law firm of Sidley Austin Brown & Wood and Presidio Advisers, an investment advisory firm once based in Denver, are also named as defendants."
http://query.nytimes.com/gst/fullpage.html?res=9B04EED9133FF934A2575BC0A9629C8B63
Abel Danger intelligence agents have determined the proceeds of 9/11 victim life and property insurance were kicked back
through NYC 2012 and KPMG to be shared amongst Obama family associates at Sidley Austin, private equity groups such as TIAA-CREF, Blackstone and Carlyle Canada, and pension fund officials in labor unions, including Laborers', Teamsters', New York City Police Superior Officers' Variable Supplements Fund and New York City Firefighters' Variable Supplements Fund.
(See Pattern of the Times at

http://www.usdoj.gr/

)

After KPMG and Sidley Austin had laundered 9/11 kickbacks through the NYC 2012 tax shelter, recipients went silent - they had wittingly or unwittingly participated in possible treason, criminal tax frauds and multiple violations of Section 1958 (murder for hire).
We trust this is useful information, please call us if you don't know what to do with it.
Yours sincerely,

Field McConnell
avalonbeef@...
Tel: 218 329 2993
28 year airline and 22 year military pilot, 23,000 hours of safety
http://www.captainsherlock.com/

David Hawkins
hawks-cafe@...
Tel: 604 542-0891
Former oil industry operating engineer, blow-out specialist, safety officer - 15 years experience with radioactive materials, explosives, incendiaries
Civil Case 3:07-cv-49 "Hawks CAFE v. Global Guardians"
http://www.hawkscafe.com/107.html

Clerk's Office, Federal District Court of North Dakota
655 1st Ave. North, Suite 130, Fargo ND 58102