Asks if Michelle Obama ('Hottie Obomba') - Tony Rezko arranged mortgage on Boeing's Chicago HQ, apparently rigged with explosives to extort directors into Global Guardian 9/11 war game
Open e-mail sent March 4, 2008 for attention:
Kathleen L. Roach, Sidley Austin Partner, Chicago kroach@...
From:
Field McConnell and David Hawkins,
Forensic Economists at Hawks' CAFE
http://www.hawkscafe.com/
http://groups.yahoo.com/group/hawkscafe/

Copies for reference:
US Vice-President, Richard Cheney,

vice_president@...




Canadian Prime Minister, Stephen Harper

pm@...


Dr. Jack Stockwell

jack@...


JACK STOCKWELL RADIO TALK SHOW PROGRAM

http://www.jackstockwell.com/radio/default.asp




International Society of Transport Aircraft Trading

istat@...



Dear Ms.

Roach

:
Re: An Obomba-Rezko mortgage for Boeing 9/11?
Hawks CAFE asks if former Sidley Austin associate Michelle Obama (a.k.a. 'Hottie Obomba'), and Tony Rezko arranged a mortgage on 100 North Riverside Plaza where Boeing's new headquarters in Chicago had apparently been rigged with explosives to extort the company's directors into compliance with a script for the 'Global Guardian' war games of 9/11.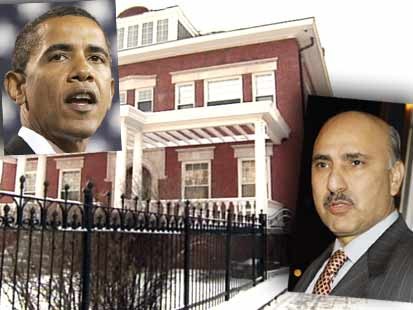 Field McConnell,
Forensic Economist

fbi@...

Astana, Kazakhstan -

28 year airline and 22 year military pilot, 23,000 hours of safety
+7 (777) 684 6859
http://www.captainsherlock.com/

David Hawkins
hawks-cafe@...
Tel: 604 542-0891
Leader, Reform Party of British Columbia Former oil industry operating engineer, blow-out specialist and safety officer - 15 years experience with radioactive materials, explosives and incendiaries
Civil Case 3:07-cv-49 "Hawks CAFE v. Global Guardians"
http://www.hawkscafe.com/107.html

Clerk's Office, Federal District Court of North Dakota
655 1st Ave. North, Suite 130, Fargo ND 58102
...............................
Field McConnell
avalonbeef@...
and
David Hawkins
hawks-cafe@...
, forensic economists at Hawks CAFE, are focused on KPMG or COBRA murder-for-hire, tax-shelter, climate-change and reinsurance frauds. To ensure they respond to questions or information you have on these issues, please incorporate this message with the logo above or here
http://www.usdoj.gr/co2/
in the signature of your e-mails
...............................