Belief at launch of Molten Metal Technologies in 1989, intellectual-property lawyers formed a Weatherwomen's group to develop bombs hot enough to destroy evidence of Sidley Austin tax fraud.
Open e-mail sent March 3, 2008 for attention:
Kathleen L. Roach, Sidley Austin Partner, Chicago kroach@...
From:
Field McConnell and David Hawkins,
Forensic Economists at Hawks' CAFE
http://www.hawkscafe.com/
http://groups.yahoo.com/group/hawkscafe/

Copies for reference:
US Vice-President, Richard Cheney,

vice_president@...




Canadian Prime Minister, Stephen Harper

pm@...


Dr. Jack Stockwell

jack@...


JACK STOCKWELL RADIO TALK SHOW PROGRAM

http://www.jackstockwell.com/radio/default.asp




International Society of Transport Aircraft Trading

istat@...



Dear Ms.

Roach

:

Weatherwomen bombing in Sidley Austin tax frauds
Hawks CAFE believes that about the time Molten Metal Technologies Inc. was launched in 1989, some intellectual-property lawyers formed a Weatherwomen's group to develop ultra-high temperature incendiary bombs hot enough to destroy evidence of murder-for-hire and tax fraud.
Our Abel Danger intelligence team has determined Hillary Clinton and Michelle Obama were early members of the 1989 Weatherwomen's bombing group and that the law firm Sidley Austin subsequently provided molten-metal bombmaking services to 'abusive' tax-shelter clients.
http://www.irs.gov/irs/article/0,,id=170731,00.html
By way of example, we understand that witting or unwitting investors would buy into a Sidley Austin tax shelter (c.f. COBRA) and their money would be used to buy a pre-owned Boeing aircraft to be modified to fly with embedded QRS11 missile gyroscopes and molten-metal bombs.
The illegally-modified plane would be sold at a loss to generate losses for investors in a selected tax year but the Sidley Austin
investors retained an insured interest in the hull and the lives of its pilots, crews and passengers.
When the Sidley Austin operators of the tax shelters decided to generate insurance revenues, they would arrange for a modified plane to be flown through and destroyed during a bogus war game such as Global Guardian on 9/11, or vaporized in an extreme weather event such as the storm which allegedly brought down Kenya Airways KQ 507 on May 5, 2007.http://en.wikipedia.org/wiki/Kenya_Airways_Flight_KQ_507


http://www.usdoj.gr/

http://www.usdoj.gr/ebook/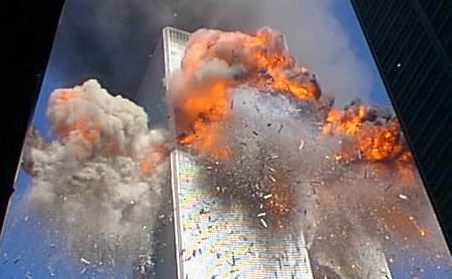 http://www.hcca-info.org/AM/Images/about/Sidleylogo.gif
http://www.rumormillnews.com/pix4/Fireball-at-South-Tower.JPG
We believe a number of groups, including many of the partners in the Sidely Austin law firm

and

Boeing directors, pilots, crews, employees and passengers, must be given intervener status at the trial of Tony Rezko in Chicago to ensure that both he and Michelle Obama are questioned in respect of their apparent role in the Weatherwomen's bombing and tax-sheltered extortion of the international airline industry.
Please contact us if we can help you explore such an intervener intitiative.
Field McConnell,
Forensic Economist

fbi@...

Astana, Kazakhstan -

28 year airline and 22 year military pilot, 23,000 hours of safety
+7 (777) 684 6859
http://www.captainsherlock.com/

David Hawkins
hawks-cafe@...
Tel: 604 542-0891
Leader, Reform Party of British Columbia Former oil industry operating engineer, blow-out specialist and safety officer - 15 years experience with radioactive materials, explosives and incendiaries
Civil Case 3:07-cv-49 "Hawks CAFE v. Global Guardians"
http://www.hawkscafe.com/107.html

Clerk's Office, Federal District Court of North Dakota
655 1st Ave. North, Suite 130, Fargo ND 58102
...............................
Field McConnell
avalonbeef@...
and
David Hawkins
hawks-cafe@...
, forensic economists at Hawks CAFE, are focused on KPMG or COBRA murder-for-hire, tax-shelter, climate-change and reinsurance frauds. To ensure they respond to questions or information you have on these issues, please incorporate this message with the logo above or here
http://www.usdoj.gr/co2/
in the signature of your e-mails
...............................