Belief Kristine Marcy sent
Kaczynski
,
McVeigh,
Yousef
to
supermax
prison
unwittingly created 8(a) terror cell used by
AMEC, Women Owned Small Businesses for murder, SBA loan fraud 9/11
Open e-mail sent
April 25, 2008
for attention:
Kristine Marcy, Homeland Security Team, McConnell International
contactus@...
Marcy 8(a) terror cell links Kazsincky, McVeigh, Yousef to AMEC 9/11
Hawks CAFE believes you sent expert bomb builders,
Ted Kaczynski
, Timothy
McVeigh and Ramzi
Yousef
to a
supermax
prison
in Colorado and you perhaps unwittingly, created the `8(a) terror cell' contracted
by AMEC Facchina-McGaughan and `Women Owned Small Business' networks for multiple acts of murder, sabotage and SBA loan fraud on 9/11.
http://groups.yahoo.com/group/hawkscafe/message/452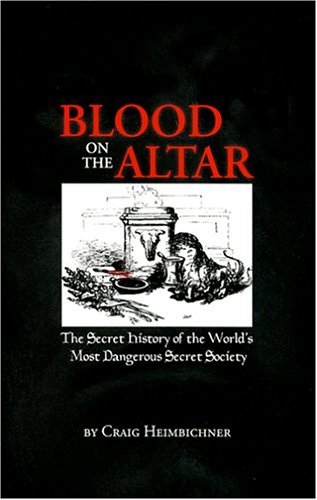 http://www.revisionisthistory.org/page1/page9/files/page9_2.jpg
http://www.clarkprosecutor.org/html/death/USmugshots/717mcveigh.jpg
http://www.fbi.gov/headlines/yousef020604.jpg
"Facchina-McGaughan, LLC, acting as AMEC, was the sole contractor responsible for management of the demolition, debris removal and reconstruction of the area destroyed by terrorists. Actually, the capabilities of Facchina-McGaughan, LLC, acting as AMEC, were displayed at the Pentagon before, during and after the attack, for Facchina-McGaughan, LLC, acting as AMEC, had just finished a project to strengthen and renovate one section, called Wedge 1. In the original Wedge One renovation, steel reinforcing beams were bolted together, floor to floor, to form a continuous unit, walls were lined with a strong fibrous material to trap exterior wall fragmentation from explosions and blast-resistant glass nearly two inches thick was used in the windows."
http://www.facchina-mcgaughan.com/projects_details.asp?projectID=15
http://www.amec.com/earthandenvironmental/2ndlevel.asp?pageid=1107
See AMEC-KPMG's role in the 9/11 attacks at the "Pattern of the Times" video ..
http://www.usdoj.gr/
http://www.amec.com/investors/investors.asp?pageid=31
"The

United States Penitentiary Administrative Maximum Facility (ADX) in Florence, CO.

is a
supermax
prison
in
Florence, Colorado
, USA ..

unofficially known as

ADX Florence

,

Florence ADMAX

,

Supermax

, or
The
Alcatraz
of the Rockies
.. operated by the
federal government
..

part of the
Florence Federal Correctional Complex
(FCC) .. houses

prisoners ..

deemed the most dangerous and in need of the tightest control .. opened in November 1994. The residents in Florence's surrounding area, Fremont County .. raise $160,000 to purchase 600 acres (2.4 km²) for the new prison ..

Construction

cost over $60 million .. recent reports allege that security at ADX Florence is less
than optimal, specifically in the monitoring of prisoners' communications. A
Justice Department
inquiry was initiated when an ADX inmate,
Mohammed Salameh
, was caught by
Spanish authorities
sending letters to a
terror
cell
with links to suspects in the 2004
Madrid Train Bombings
. More recently, two inmates, members of the
Aryan Brotherhood
, were convicted of
conspiracy
charges that included instigating the
murder
of two African-American prisoners at a
Pennsylvania
prison by sending secret messages written in grapefruit juice. In 2006 gangster Ruben Castro was served a federal
indictment
for continuing to run his
Los Angeles
drug gang from within his ADX cell ..
List of prisoners at ADX Florence
Omar Abdel-Rahman
, 34892-054,
Islamist
terrorist, nicknamed 'The Blind Sheik'; involved in
World Trade Center bombing
planning in 1993
Anthony 'Gaspipe' Casso
, 16802-050, mobster and former
underboss
of the
Lucchese crime family
Wadih el-Hage
, 42393-054, conspirator in the
1998 United States embassy bombings
Robert Hanssen
, 48551-083,
FBI
agent; convicted of spying for the
Soviet Union
and
Russia
Larry Hoover
, 86063-024, leader of the
Gangster Disciples
Nation based in Chicago
Theodore Kaczynski
, 04475-046, the '
Unabomber
'
David Lane
(deceased), 12873-057,
Neo-Nazi
leader, involvement in
Alan Berg
's murder
John Walker Lindh
, 45426-083, dubbed 'The American
Taliban
'
Juan Matta-Ballesteros
, 37671-133, drug trafficker, co-conspirator in
Enrique Camarena
case
Zacarias Moussaoui
,
51427
-054, conspirator in the
September 11, 2001 attacks
Terry Nichols
, 08157-031,
Oklahoma City Bombing
conspirator
Richard Colvin Reid
, 24079-038,
Islamist terrorist
, 'Shoe Bomber'
Eric Robert Rudolph
, 18282-058,
Christian Identity
terrorist,
Olympic Park
bomber ..
Ramzi Yousef
, 03911-000, Islamist terrorist,
1993 World Trade Center bombing
Timothy McVeigh
(deceased),
Oklahoma City Bombing
(executed on June 11, 2001)
Kenneth 'Supreme' McGriff
, 26301-053, an American drug trafficker and organized crime figure.
H. Rap Brown
, 99974-555, former civil rights activist convicted of murdering a
Georgia
sheriff deputy.
Francisco Javier Arellano-Felix
, 00677-748,
Tijuana
Cartel leader.
Thomas Silverstein
, 14634-116, convicted of murdering guard
Merle Clutts
Luis Felipe
, 14067-074, founder of the New York chapter of the Almighty Latin Kings and Queens Nation
Howard 'Pappy' Mason
, 24651-053, drug trafficker who ordered the murder of police officer
Eddie Byrne
.
Barry Mills
, leading member of the
Aryan Brotherhood
."
http://en.wikipedia.org/wiki/ADX_Florence
Field McConnell, United States Naval Academy, 1971, Forensic Economist
fbi@...
or
avalonbeef@...
Astana, Kazakhstan 28 year airline and 22 year military pilot, 23,000 hours of safety

David Hawkins
hawks-cafe@...
Tel: 604 542-0891 Leader, Reform Party of British Columbia, Former oil industry operating engineer; Blow-out specialist, safety officer, trouble shooting, 15 years experience explosives, incendiaries, radioactive materials
Civil Case 3:07-cv-49 'Hawks CAFE v. Global Guardians'
http://www.hawkscafe.com/107.html

Clerk's Office, Federal District Court of North Dakota
655 1st Ave. North, Suite 130, Fargo ND 5810

Notes:
"

Marcy 8(a) terror cell links Kazsincky, McVeigh, Yousef to AMEC 9/11
"
"Asil Services, INC., (ASI), is a full service general contractor and management services company .. certified as a SBA 8(a) Native American Women Owned Small Business.

Established in 1987 ..

evolved from an Insurance Restoration and Home Remodeling company to a full service general contractor and management services company .. both Government and Commercial space ..

can fulfill both small and large contracts through our extensive pool of qualified, security cleared (if needed), experienced personnel .. corporate office and support facility in Woodbridge, Virginia .. 25 miles from the U.S. Capitol, 29 miles from Washington InternationalAirport .. Government construction opportunities in these dynamic times have provided ASI with the opportunity to address contracts at all levels. Additionally, the war on terrorism has created many demands for anti-terrorism and force protection construction

..

Base Realignment and Closure legislation ..

opportunity to enter into a wide spectrum of projects in joint ventures with our strategic partners ..

pursuing business opportunities at over a hundred government and military facilities from Maryland to the largest naval base in the world at Norfolk, Virginia. The marketing strategy for the next five years is oriented towards using our SBA 8(a) status to increase our exposure to government opportunities .. 4. Strong subcontractors and suppliers ..

developing long term relationships with highly talented subcontractors and suppliers in our area of operations … ASI ..

strong alliances with strategic partners ..

competitive advantage in the marketplace by providing other services or personnel on contract opportunities. As part of the Small Business Administration (SBA) 8(a) business development mentor-protégé program, Facchina Construction Company serves as our certified mentor .. ASI partnered with the following companies .. original and primary profit center in the Facchina Group of Companies .. FCC .. successful construction projects in the Washington Metro and Baltimore markets. FCC serves as our SBA Certified Mentor .. Professional general contracting firm that unites the strengths of two outstanding leaders in the construction field and their organizations ..

with principals: Paul V. Facchina Sr., founder and CEO of the Facchina Group of Companies, and A.S. McGaughan, who headed AMEC Construction Management Inc.'s successful Southeastern Division. .. Facchina Global Services, LLC (FGS) .. Headquartered in La Plata, MD
, FGS's leading objective is to provide the finest experts in Information Technology, Information Assurance, and System Security.
Industrial and Special Security, Intelligence Collections Planning and Management and Intelligence Analysis to members of the Intelligence Community and the Department of Defense."
http://www.asilservices.com/capability.htm