Bruce McConnell, Kristine Marcy custody of public key encryption for G&C HUBZone drones; 9/11 targets losses tax shelters forKPMG/Women@Sidley Who held private keys to HUBZone 9/11?
McConnell and Marcy's private keys to HUBZone 9/11?
First a statement and then a question.
Statement:
Who had the private keys to guidance & control encryption used in HUBZone 9/11?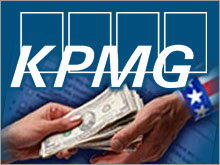 http://i.cnn.net/money/2006/09/15/news/companies/kpmg_court/kpmg_tax_shelter.03.jpg
http://www.sidley.com/files/CrossSellImages/women-at-sidley.gif
Yours sincerely,


Field McConnell, United States Naval Academy, 1971, Forensic Economist
fbi@...
or
avalonbeef@... Astana
, Kazakhstan 30 year airline and 22 year military pilot, 23,000 hours of safety, Tel: +7 (777) 952 9767

David Hawkins hawks-cafe@... Tel: 604 542-0891 Leader, Reform Party of British Columbia, Former oil industry operating engineer; Blow-out specialist, safety officer, trouble shooting, 15 years experience explosives, incendiaries, radioactive materials

Civil Case 3:07-cv-49 'Hawks CAFE v. Global Guardians'
http://www.hawkscafe.com/107.html

Clerk's Office, Federal District Court of North Dakota
655 1st Ave. North, Suite 130, Fargo ND 581