Marcy, McConnell manage Obama campaign with bogus birth certificate

Hawks CAFE believes Kristine Marcy and Bruce McConnell are helping their

Suite 450

associates to `manage' the Obama presidential election campaign through the unlawful custody of a bogus

Hawaiian birth certificate

which, if exposed, would prove that Barack Hussein Obama

is not a natural born American and therefore he cannot be president.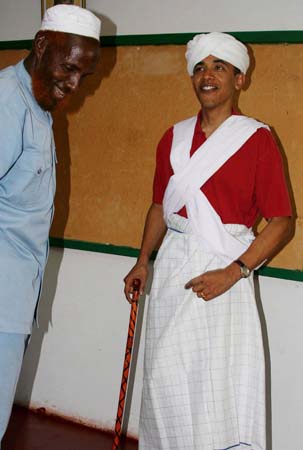 http://image.guim.co.uk/Guardian/world/gallery/2008/feb/26/2/GD6382720@epa01266971-(FILE)-A--3508.jpg
"Wednesday, September 9, 1998

COLUMN ONE

Sentenced to a Life in Limbo The prisoners no one wants, INS detainees often languish in indefinite detention even after completing their terms .. By
MIKE CLARY
, PATRICK J. MCDONNELL, Times Staff Writers .. Report Criticizes Holding INS Detainees In fact, in a report to be released in
Washington
on Thursday, Human Rights Watch, which monitors developments in more than 70 countries, charges that holding INS detainees in local jails wrongfully punishes them and violates international standards. INS officials concede that tensions in overcrowded facilities are near the flash point, especially among frustrated lifers. 'Just from a human standpoint, we're left with very unhappy detainees who are virtually hopeless and have little motivation to be well-behaved,' noted
Kristine Marcy, INS senior counsel on detention and deportation. 'This population, when they don't think they are going to get out soon, are hard to manage.'
http://www.ljr.net/latimes/ins/
Our Abel Danger counter-intelligence team has determined that Marcy and her
Suite
450
partners are `managing' the election campaigns of both Barack Obama and John McCain through their unlawful custody of personal files stolen from INS and USIS by the Carlyle Canada private equity group.
http://www.thetruthseeker.co.uk/article.asp?ID=4049