Belief KPMG and Pargesa (Geneva) structured Piggy Palace Good Times Society as "dead-hooker" tax shelter in snuff film and money laundering network used to extort UNEP and Liberal Party insiders
Open e-mail sent January 11, 2008 to:
Honourable Larry Campbell, Senate of Canada info@...
The Honourable Gordon Campbell

premier@...
Hawks CAFE believes agents for KPMG and its client Pargesa (Geneva) structured the Piggy Palace Good Times Society as a "dead-hooker" tax shelter; a key element in global snuff film and money laundering networks used to entrap and extort UNEP Signatories and Liberal Party insiders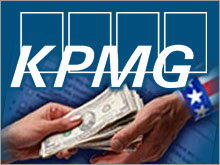 Our research indicates that top officials in government, industry and the media, invested in 'Son of BOSS' tax shelters sold by KPMG. The SoB clients would lose money from one-off gains to be
laundered back over later years (at lower tax rates) through bogus life insurance policies on murder victims who in some case were D.O.A. at the pig farm!
We note that while the Piggy Palace Society has been dissolved, KPMG has become the auditor of bcIMC, a B.C. public-sector pension fund and UNEP Signatory, which offers an $86 billion target for extortion and money laundering through KPMG's client life-insurer, Groupe AXA.


http://www.conspiration.ca/conspir/ots_blanchiement_axa.html
"The [Pickton] brothers also ran a supposed charity, the Piggy Palace Good Times Society, registered with the Canadian government in 1996 as a non-profit society intended to "organize, co-ordinate, manage and operate special events, functions, dances, shows and exhibitions on behalf of service organizations, sports organizations and other worthy groups." ..
"special events" convened at Piggy Palace--a converted building at the hog farm--were drunken raves that featured "entertainment" by an ever-changing cast of Downtown Eastside prostitutes."
http://www.missingpeople.net/robert_pickton.htm

Our research indicates KPMG paid the Pickton brothers to get rid of the bodies after snuff films were recorded at the pig farm 'raves' and archived elsewhere - meaning neither brother planned or coordinated the killings.
http://www.youtube.com/watch?v=WxuuHSxq0xo
Comments from UNEP Signatories or Liberal insiders, would be welcome.
Yours sincerely,


Field McConnell
avalonbeef@...
Tel: 218 329 2993
28 year airline and 22 year military pilot, 23,000 hours of safety
http://www.captainsherlock.com/

August Dunning

augustus_dunning@...

Tel: 661 867 2707
Professor of Physics, 9th generation descendant of Benjamin Franklin
David Hawkins
hawks-cafe@...
Tel: 604 542-0891
Former oil industry operating engineer, blow out specialist, safety officer;
15 years experience with radioactive materials, explosives, incendiaries.
Civil Case 3:07-cv-49, "Hawks CAFE v. Global Guardians",
http://www.hawkscafe.com/107.html
Clerk's Office, Federal District Court of North Dakota 655 1st Ave. North, Suite 130, Fargo ND 58102
.